MOM Park application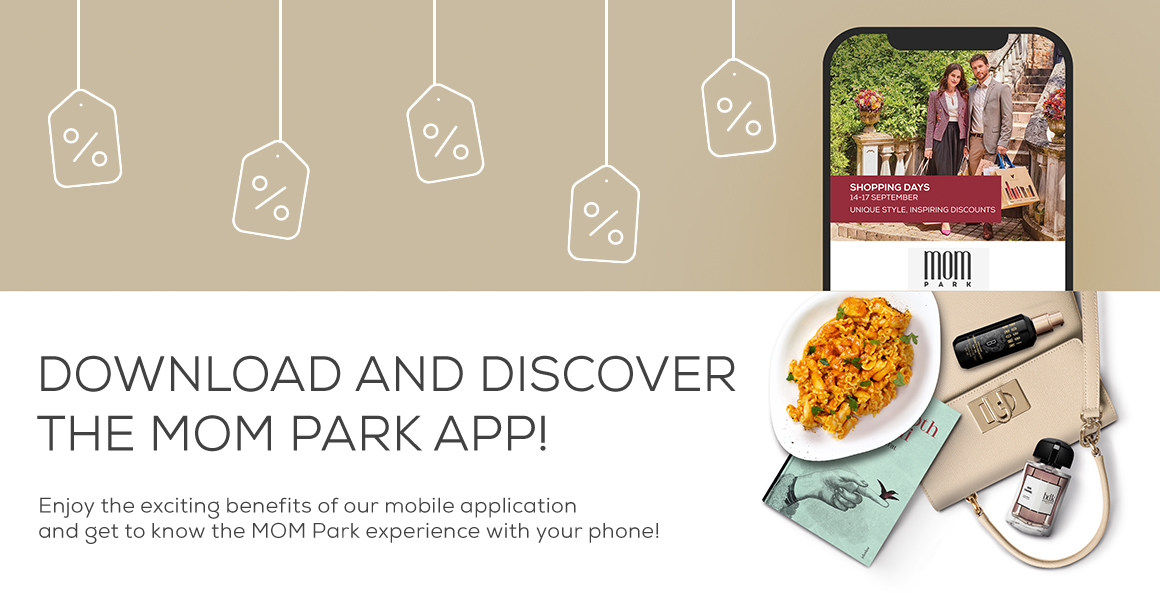 Adventure and explore the application of our shopping center and be always up to date!
Find our stores easily, use our digital coupons during MOM Park Shopping Days, and learn more about the MOM Park Card!
Get to know MOM Park better to make your time with us even more efficient and enjoyable!
Turn on notifications to be informed about the novelties and not to miss the current happenings! Sign up for our newsletter to be the first to get all the information!
The MOM Park experience brings us together, now digitally too!
Download & enjoy!
Get to know everything that happens at MOM Park!