The real joy of Christmas is in the preparation!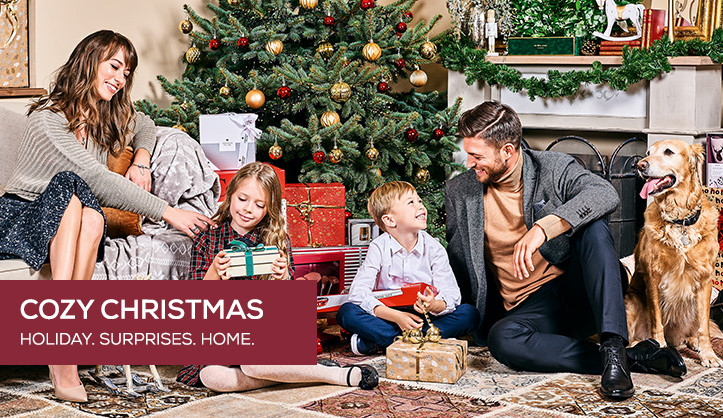 The festive lights are already on at MOM Park, which will shine earlier day-by-day in the coming weeks. The shops are also dressed in festive decorations in our center, and familiar holiday melodies will play on the radio. Slowly we are adorning our apartment with the accessories of winter and creating a real Christmas atmosphere in our home as well. If you are wishing for a quiet and peaceful Christmas preparation this year instead of the last-minute rush, it is advisable to start realizing your plans already!
Get ready for Christmas with us in a safe environment! Get inspired by the winter issue of MOM Park Magazin, available at MOM Park's infodesk or online, here. Meet the latest fashion trends, find the perfect winter and festive sets! Get your mind and body ready for the holiday relaxations. Let yourself be inspired by our beauty tips and our wide range of shops! Experience the finest flavors of the season in our restaurants and prepare your favorite recipes at home as well!
You will find all the ingredients for Christmas dinner in our delis and specialty stores. Start experimenting now to greet Christmas Eve with something special. Find the most beautiful decorations of the season to turn your home into a winter fairytale world! Have you already got an idea about the gift you would like to give to your family members? Not yet? Either way: take a look around MOM Park to make sure you find a beautiful surprise for them! If you would rather let them choose, express your care with MOM Park Card, chargeable with any amount!
Greet your loved ones when it matters the most! Send them personal holiday postcards with your family photo, or surprise them with a family calendar! Get your picture taken at MOM Park's traditional charity Christmas photo shoot between 30 November and 13 December!
The proceeds support the work of the 12th district local division of Living Without The Moon Foundation. The Foundation provides child support services to families affected by the untimely death of one of the parents both in Hungary and in the EU. Safety first in the charity photo shoot too, so we took a number of precautions in line with the highest hygiene standards! The details of the photo shoot and the registration form will be available on our website from 16 November!
Visit MOM Park and get everything at one place for the festive season safely! It is especially important for us to look out for each other, so we will continue to do our utmost to welcome you in the safest possible environment in our shopping center, by keeping the most appropriate hygiene conditions!
Let us get ready for the holidays together, see you at MOM Park!
Get to know everything that happens at MOM Park!