Express your lifestyle with us!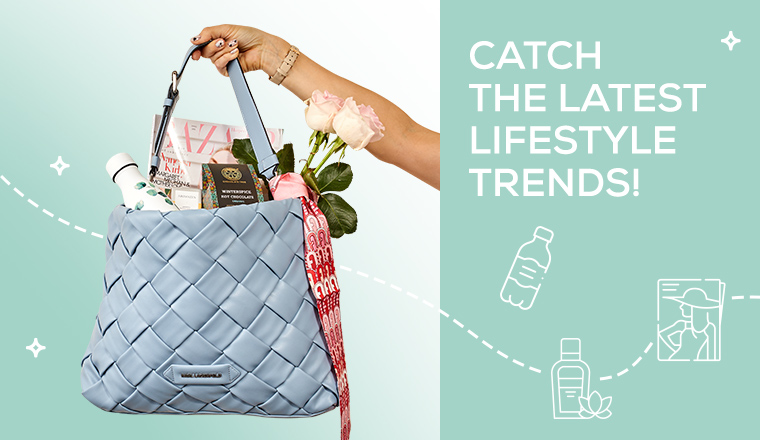 Not only your dress, but your lifestyle reveals a lot about you! Your environment, your home, the readings you prefer, your taste in music, and even your hobbies reflect your uniqueness. Whatever is your style like, you will find the pieces that suit you best in the wide range of MOM Park stores!

Minimalist, vintage, bourgeois, bohemian or retro: when it comes to home decor everyone has a definite style. Add character to your home by decorating in a manner that is a true reflection of your own unique personality and style. There is no greater feeling than coming home to a space that you simply enjoy. Check out Butlers: choose new carpets, lamps, storage and decor elements! Among Tchibo's constantly renewed, seasonal products, you are sure to find a piece of home furnishings, small furniture or textiles that will show your unique style! Decorating your home with items that you love is a great way to bring any space to life. It is also a good idea reimagining the outdoor spaces such as terrace, balcony or garden in accordance with the interior decoration with garden furniture, ornaments, lighting. The atmosphere can be further enhanced by a bouquet and unique accessories put together to match the colors of the apartment, with the help of Arioso's experts.

Sport is a hobby that almost everyone does on some level. At MOM Wellness, you can try a wide variety of sports, from yoga to cardio, TRX and aerobics to posture training sessions. For outdoor activities or hiking, you will find stylish functional clothes in the stores of Columbia and Helly Hansen. And after the exercise, treat your tired muscles with a pleasant treatment in the Thai Massage Salon!
The readings, favorite books, and the newspapers we check regularly are part of your lifestyle too. They provide relaxation, learning and fun at the same time. Choose new pieces of your beloved bookshelf from Libri and Anima and buy your favorite magazines and newspapers from Inmedio!
Visit our stores, get inspired with us and find pieces that express your lifestyle!
Get to know everything that happens at MOM Park!