In the spirit of nature: a new store in MOM Park!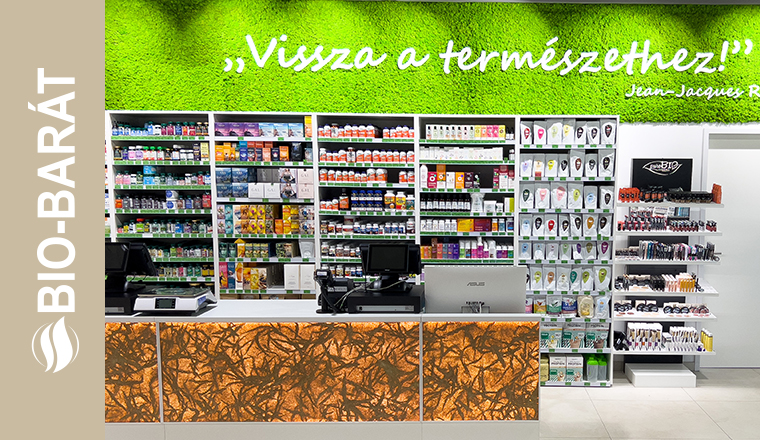 Are you a dedicated supporter of a healthy lifestyle? Then we have good news! The newest store of Bio-Barát Biobolt opened its doors to visitors on the Piazza level of MOM Park. Come and choose from their quality offer, which you can use to further support your fit lifestyle!
Bio-Barát Biobolt is a chain of stores that has been operating for more than 10 years and is constantly expanding. It was created by Hungarian owner with high professional knowledge. It excels on the market primarily with its highly qualified products and specialist dealers, including many well-known naturopaths and physiotherapists. In their constantly expanding product range, they list quality foods and dietary supplements that raise the standard of the market, thus satisfying the needs of customers who follow a unique nutritional direction. Those interested can find here various paleo, gluten-free, sugar-free, vegan, and raw products, as well as prepared meals, low-carb, and organic foods. Their store network not only excels in the field of special and natural foods but also introduces visitors to the world of dietary supplements with the help of highly qualified colleagues.
In addition to more than 4,000 products, they provide the opportunity to purchase another 12,000 types of products, including brands and goods that are difficult for customers to obtain or even require hours of travel.
Visit the Bio-Barát Biostore on the Piazza floor of MOM Park!

Get to know everything that happens at MOM Park!