Let's meet safely!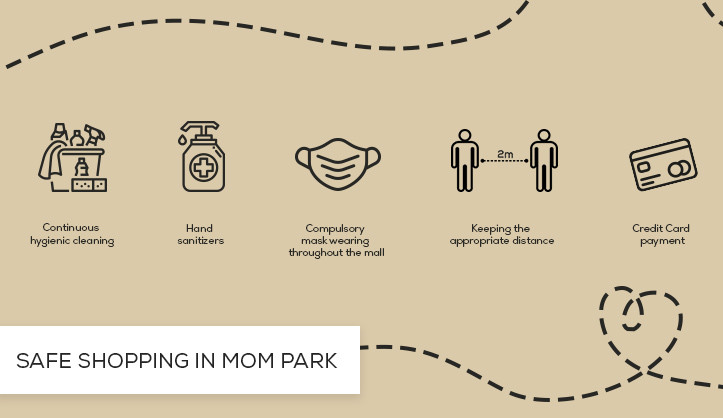 In the autumn period it is still of utmost importance to welcome our customers in MOM Park under the highest hygiene standards!
We are constantly disinfecting our shopping mall, refilling hand sanitizers. As always, we will continue to do our best to meet you safely in MOM Park! However, in order to preserve this, we also need the help of our visitors!
You can do a lot by following these measures! Please use the hand sanitizers provided by MOM Park and be sure to make use of credit card payments if possible! Keep your distance and cover your face throughout MOM Park. Make sure that only two adults or one family are present in the elevators at a time, and if the waiting time for the elevators increases, use escalators.
Let's take care of each other, meet safely!
Get to know everything that happens at MOM Park!