The recipe for masculine, casually elegant style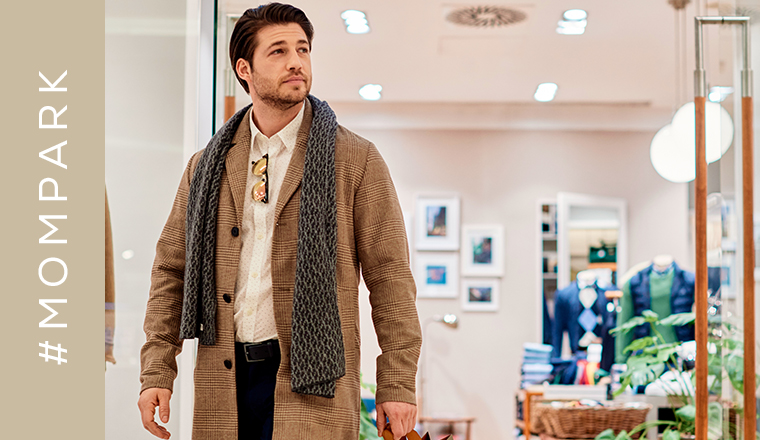 We are all in need of a wardrobe refresh, so we have rounded up the best places to head to MOM Park for the latest spring pieces.
This time, we are giving men some tips on how to make the most of their looks this season. Whether it is busy weekdays at work or leisurely outings with family and friends, style is always important to keep in mind.
It will not be long now before we can finally take off our winter coats and switch to much lighter outfits to enjoy the milder weather. Layering is the best choice for this transitional period, and luckily there are plenty of options in MOM Park's ever-changing range.
Carefully selected pieces from Gant are always a must, especially if you are a fan of sporty or casual elegance, but it is also worth popping into H&M or 4_skandinavia for a selection of Jack & Jones or Selected Homme. When it comes to quality leather accessories, you can't go wrong with Salamander, and once you have got the perfect set, top it off with a stylish pair of sunglasses from the latest spring collection of premium brands lined up at Optic World.
Get to know everything that happens at MOM Park!