A gentleman's early fall toolkit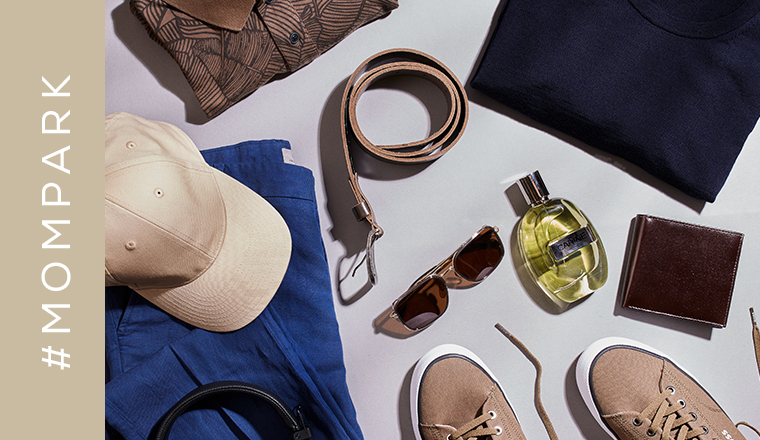 Just as we are slowly saying goodbye to summer and preparing for the new season, it is also time for men to refresh their wardrobes. The chic of the Indian summer harmonizes current fashion and practicality in the spirit of style, all with the offer of MOM Park shops.
Elegance is not worth overthinking; you only need well-cut, minimalist clothes made of quality materials in the right pairing. With the help of the fashion stores in our shopping centre, we will now show you how easy it really is to achieve an impeccable appearance.
Let's find a versatile basic piece from Falconeri—for example, a blue chino or a classic cut, black jeans—and add a 4_scandinavia belt and build your outfit around it. The watchword is smart casual, which is equally suitable for the office, on a date, and when playing golf. A well-tailored shirt or polo shirt is therefore mandatory. We heartily recommend La Martina's store; their collection is dominated by autumn earth tones.
Comfort, fashion, and quality—expect these when you choose ECCO footwear. A minimalist sneaker is a flawless choice if we put together our sets according to smart elegance.
In addition to the basic pieces, there are also practical accessories. With sporty baseball caps from H&M or Helly Hansen, the scorching Indian summer sun will not be a problem either, but if you don't want to scrunch up your hairstyle, an edgier pair of sunglasses might be the solution. At Optic World, you can choose from dozens of premium global brands.
However, we need to prepare not only for the sun but also for the cold. A comfortable sweater will serve you well after sunset. Even if we weren't cold ourselves, we could offer it to the chosen one in our hearts. GANT, Reserved, and Thomas Breitling—to name just a few of the best tops.
If everything is perfect, the penultimate finishing touch can come: the scent. Among Le Parfum's essences, you can take home such sophisticated and unforgettable scents as the eclectic Carine or the dynamic Frapin Checkmate with deep woody notes.
Finally, there's only one thing left: shop at MOM Park and find more inspiration in our fashion stores!

Get to know everything that happens at MOM Park!