Up for tasting!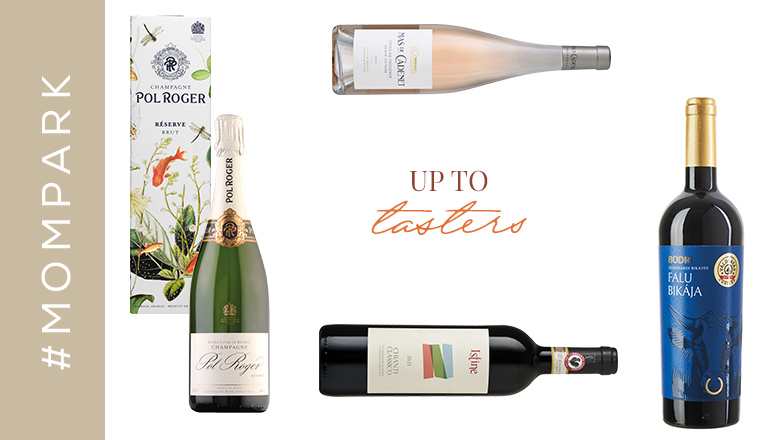 Grapes, harvest, and wine are the classic watchwords of September. At this time, the wineries open their doors even wider, and we can't wait to taste the most delicious novelties. We have selected some unique drinks from the shelves of Bortársaság, SPAR, and Anita Delicate, which can serve as inspiration for the September-October programs.
The hits of the summer, whether sipped neat or as a spritz, are undoubtedly the ice-cold rosés, but their main role is increasingly being taken over by the lighter, fruitier reds. After all, these drinks are better accompaniments to spicier, heavier seasonal dishes. It's no wonder that wineries also like to offer them at their thematic tastings. But what is worth tasting? What are this year's star wines? What qualities and characteristics are worth paying attention to? We present it through some exclusive gems!
It may seem unfair to single out anything from Bortársaság's sumptuous selection, but the fresh and dry finish of Mas de Cadenet's peach, citrusy, peach-seeded rosé grenache-cinsault-syrah, which boasts seven generations of tradition, is truly inimitable! If you would like to taste a truly modern, floral Chianti, you should familiarize yourself with the work of the Istine winery. The bottled masterpiece shows the fresh face of sangiovese with rustic minerality and lively and rich acids.
And to talk a little bit about home: Falu Bikaja not only stands out from the shelves of SPAR with its clean, blue label, but also stands out among Szekszárd wines with its taste, as it is characterized by a perfect mixture of fruit notes and spiciness.
Speaking of grapes, we were thinking not only of wine lovers but of champagne lovers as well. Along with fruits and cheeses, as an accompaniment to white meats, Pol Roger is unmatched in its category. It was not by chance that it became this year's favourite! Its notes, reminiscent of grapefruit, pineapple, lime, and mandarin, are complemented by a hint of brioche.
Fans of sparkling drinks shouldn't miss the offerings of Bortársaság and Anita Delicate either; the shelves of the latter have 15 types of premium champagne and prosecco, any of which we recommend. And what is the difference between the Italian drink and the basically French champagne? Well, while champagne is made using the traditional method from grapes, prosecco gets its final form from the Charmat method, i.e., fermentation in a tank, which typically gives it a lighter taste than its North-western counterpart and also carries tropical interests and fruity notes.
Taste the flavours of autumn in the shops of MOM Park!

Get to know everything that happens at MOM Park!