Autumn brings us together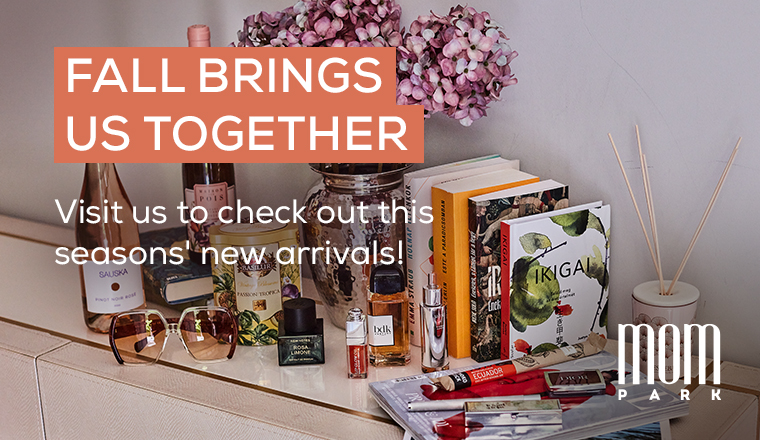 With the arrival of the new season, it is time to pick up the pace and get used to the busy weekdays again. However, this does not mean that it is not a good time to rest and relax. Visit MOM Park, where you can find everything: stylish sets, beauty products, home decoration, and delicious seasonal meals.
Experience the magic of the season! With minimalist interior design items, you can lend your home a soothing atmosphere with pillows, blankets, and scented candles from the shelves of BUTLERS, and harmony with an Arioso flower and a potted plant. Sit down on the couch, watch an exciting movie on your MacBook, or take an adventure in the realm of fantasy—you will find countless bestsellers and eternal classics on the shelves of Anima Bookstore and Libri.
You should also prepare your wardrobe for autumn: our premium fashion stores are available, and you can easily choose the comfortable, stylish outfit or accessory that best suits you from the latest autumn-winter collections of Michael Kors, Karl Lagerfeld, or Fashion Paradise.
In the range of dm, Douglas, Müller, or Adrienne Feller, you can find unique products that match the season, and you can also prepare your skin for the changing weather.
Of course, the flavours of autumn cannot be missed from the menus of our restaurants, cafes, and pastry shops! Whether it's a party at home, a family dinner, a company meeting, or a friendly conversation, our restaurants await you with divine delicacies.
Get in tune with the cooler months with MOM Park's new products!

Get to know everything that happens at MOM Park!