Await the spring weather with us!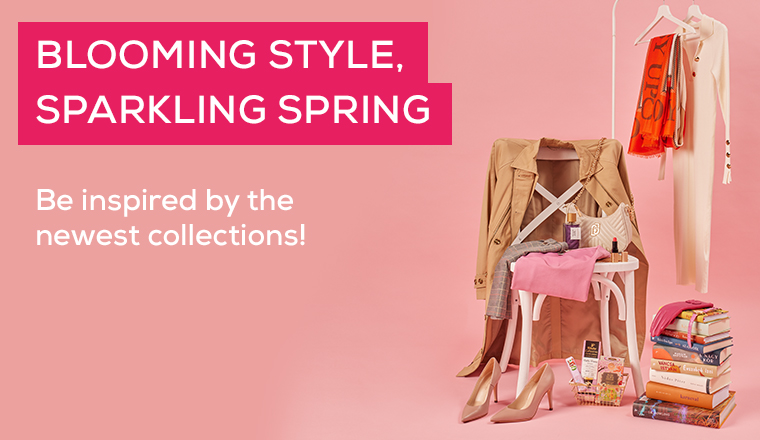 The new season is starting to brighten up with the first warm rays of sunshine, new events, and activities, and with them the brand-new collections are coming to our stores as well. Visit us and discover them!
Replace your winter wardrobe and renew your collection with the latest and most stylish pieces of the season! It's time to stash the heavy, thick winter coats in the back of your wardrobe and let the trendy, light jackets take their place on the rack! Replace your warm boots with a stylish high heel or a lightweight loafer, and pair with a linen top and a matching spring scarf to complement your outfit!
To revive your skin after the cold weather, find your favourite cosmetics and beauty products, and choose a bright, springy fragrance from our perfumeries. Feel the vibrancy at home with our brand-new range of our decor stores, stock up on the sports and leisure equipment that suits you, or simply enjoy seasonal delicacies in our restaurants and cafés.
Let's meet at MOM Park!
Get to know everything that happens at MOM Park!