Batz x REKAVAGO presents a new collection inspired by freedom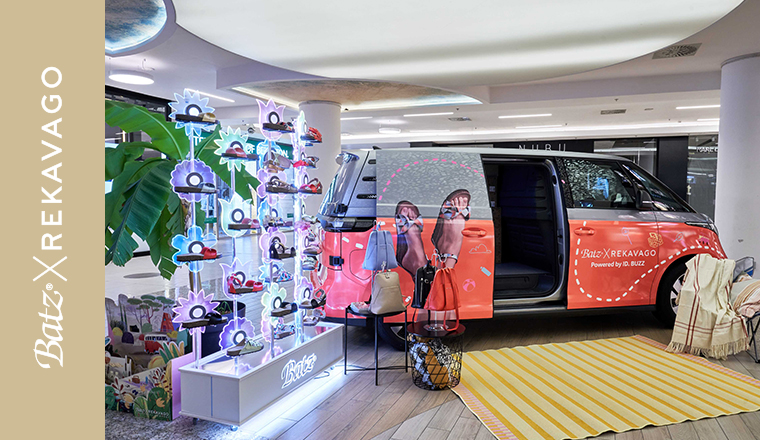 A picnic with friends or a family camping trip, the idyllic atmosphere of a drive in the countryside - these are the words that set the Batz x REKAVAGO collaboration on its way. Discover the latest summer capsule collection, try on and order the pieces that suit your style at MOM Park Lounge!
The common point of moments and experiences is the freedom and joy of discovery - says the message of the spectacular pop-up store, which is on display in the MOM Park ground floor Lounge and available until 4 June.
The pieces of the Batz x REKAVAGO 2023 collection - slippers, sandals and bags - are not only available for viewing, but also for trying on and ordering!
The creative installation promises more excitement than just a form-fitting look: instant online discounts on the collection, 'meet the designer' sessions, and prize draws to win valuable Batz x REKAVAGO products and Volkswagen test drives.
Find your favourite from the collection at MOM Park Lounge!
Get to know everything that happens at MOM Park!