Seductive scents with MOM Park perfumeries!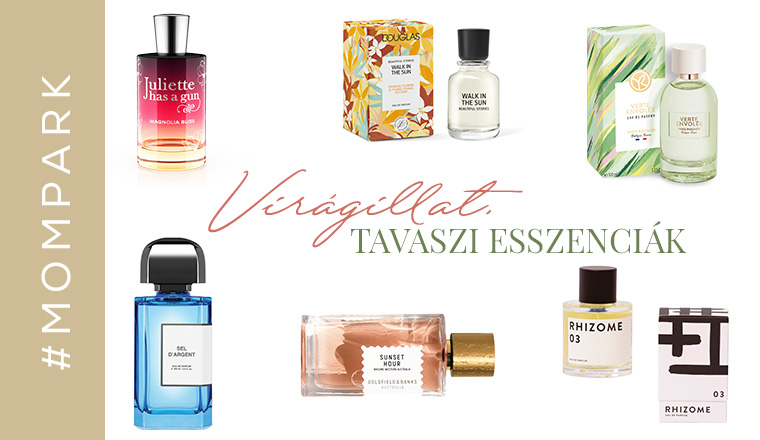 Fragrances change with the seasons, not only in nature but also in the world of perfume. That is why you don't have to commit to a single essence for life: at MOM Park, you will find the right one for every time of day and every event.
As with fashion and make-up, it is important to aim for harmony in your choice of fragrance. Fresh, floral fragrances are recommended for the heat - a trend you will discover at MOM Park's perfumery range. Let's see what they have prepared for the season!
Let's start with the natural ingredients expert, Yves Rocher's newest innovation, Verte Envolée Eau De Parfum: this is recommended for those who like the fragrance of black tea, the citrusy character of bergamot and who are looking for a more understated and feminine approach to perfume.
Le Parfum also has plenty to offer fragrance lovers: from them, we bring you three essences that you might like to try during the spring-summer months. The Magnolia Bliss fragrance from the Juliette Has a Gun brand offers an exciting combination of ripe fruit and floral bouquet. RHIZOME 03's cloud of fragrance brings to life the sweetness of orange groves, while its slightly spicy world can evoke a Mediterranean holiday - the latter sensation is enhanced by the joint composition of basil and vetiver. The range is rounded off by Goldfield & Banks' exclusive Sunset Hour, which blends sweet fruity characters with soft and delicate aromas such as jasmine and rose pepper. No wonder it is one of their bestsellers: it is equally recommended for a relaxed cocktail as it is for an elegant evening.
Last but not least, from the Douglas range, comes Beautiful Stories Walk in the Sun, a seasonal fragrance of the season. The name is not in vain, as it invites you to take an early evening walk in the summer. You will feel refreshed while enjoying the blackcurrant notes that emerge alongside the citrusy scents.
Join MOM Park on this journey: discover the fragrance that suits you best!
Get to know everything that happens at MOM Park!