Where to go for brunch?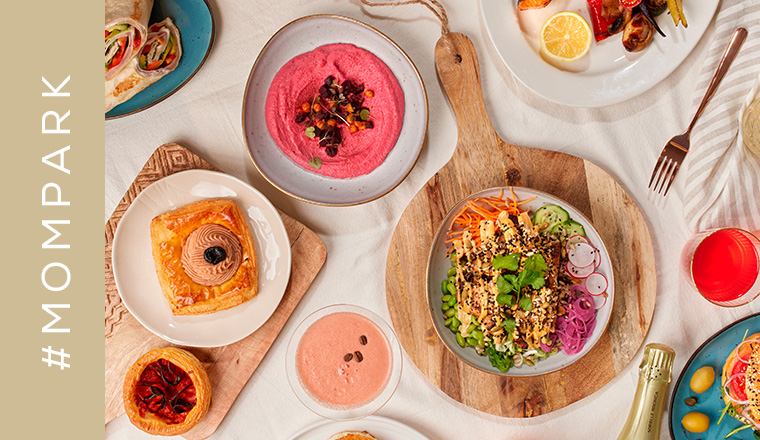 If you are planning a nice weekend getaway, we have got good news: the restaurants and cafés of MOM Park are the perfect place for a late brunch.
Brunch is practically the breakfast equivalent of lunch: the name itself is a combination of the words breakfast and lunch, and it includes a range of substantial dishes, mostly pastries, quiche, pancakes, muffins, cheeses and, as a main element, egg dishes. It can also be accompanied by a light glass of alcohol or a cocktail: a popular accompaniment is prosecco, for example. In this article we show you what to expect when you visit MOM Park.
Don't miss the à table! for a heavenly pastry: croissants, cube de marrons, créme étoile and more. Coffee Lenoa makes late mornings even fresher with special coffees, but their colourful cocktail menu is also worth a visit!
Looking for fresh food? Leroy Bistro's goat cheeses and salads make for a light snack, while Zing Burger offers a variety of toast slices. For more substantial dishes: delicious salmon from Paulaner Sörház or tasty hummus from Spíler Buda. All are excellent choices, as are the tortillas available at Foodstock. Wash down your meal with Fruitisimo juices, and if you would like to continue brunching at home, take home some of the special drinks of Bortársaság!
Come to MOM Park this weekend and spend a pleasant morning in our shopping centre!
Get to know everything that happens at MOM Park!