CinemaMOM for the little ones!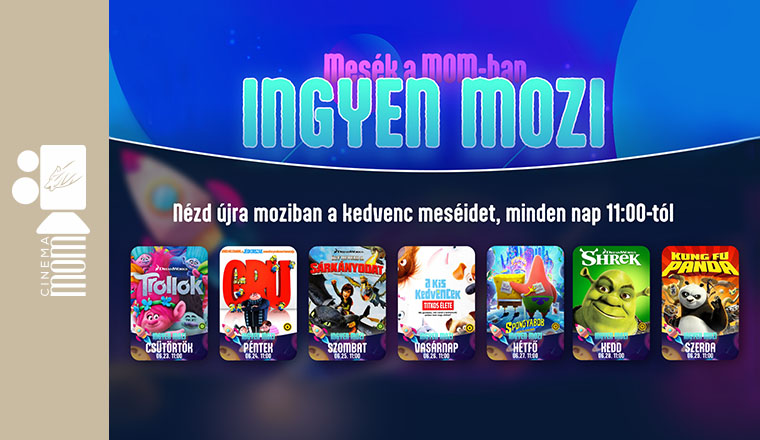 CinemaMOM is now surprising the little ones with free children's movies for a week! CinemaMOM is also open in the mornings during the summer, and families visiting here this week from 11 a.m. can watch a children's movie for free!
In summer, beside the beach, you can also cool off in the cinema! There is no better program than watching a movie with the family in the morning, which you can do now in CinemaMOM! Come and surprise the little ones with a free children's movie screening in the morning!
Get to know everything that happens at MOM Park!