Comfort on a high level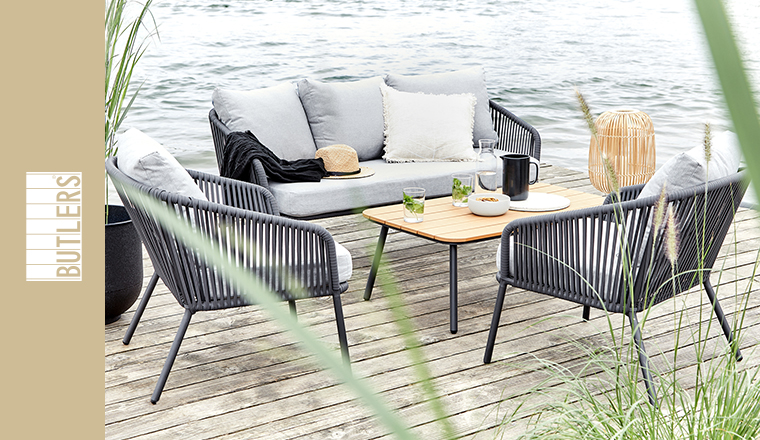 Tiny balcony or huge garden? With BUTLERS garden furniture in different sizes and styles, you can enjoy the sunny summer months in comfort in any size space. Find the products that suit you best!
Garden furniture is one of the most important accessories in our homes, providing us with the opportunity to relax, but also, where appropriate, a space to spend our working hours more comfortably when we are working from home. A variety of furniture made from quality materials is the perfect way to brighten up your balcony or patio - and the choice is up to your imagination!
Discover the BUTLERS MOM Park summer collection!
Get to know everything that happens at MOM Park!