The May surprise of Adrienne Feller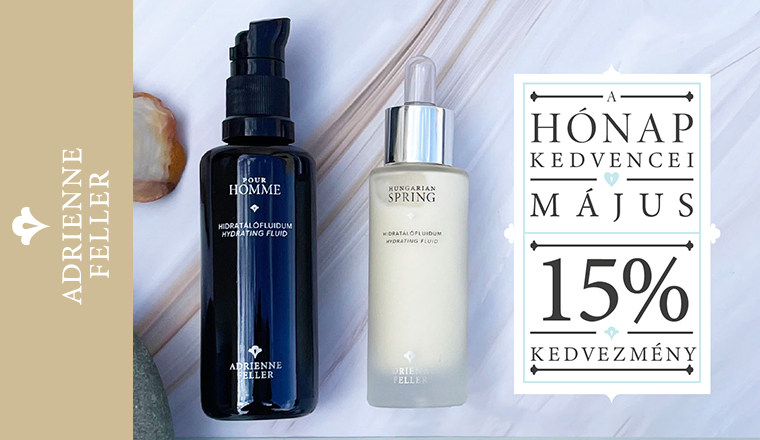 Spring is here - prepare your skin for the warm months ahead, as skincare is an important part of a healthy lifestyle!
As part of their Favourites of the Month promotion, Adrienne Feller is offering 15% off two of their products throughout May - and this time the Hungarian skincare brand is treating men as well!
The Hungarian Spring Hydrating Fluid provides light hydration and gentle nourishment for the skin, while the Pour Homme Hydrating Fluid, developed for men's skin, is an easily absorbed substance and, in addition to moisturising, its antioxidant composition provides effective protection against harmful environmental effects, leaving skin looking fresh.
Adrienne Feller MOM Park is waiting for you with its spring specials!
Get to know everything that happens at MOM Park!