Dazzling nail polishes and summer gleam!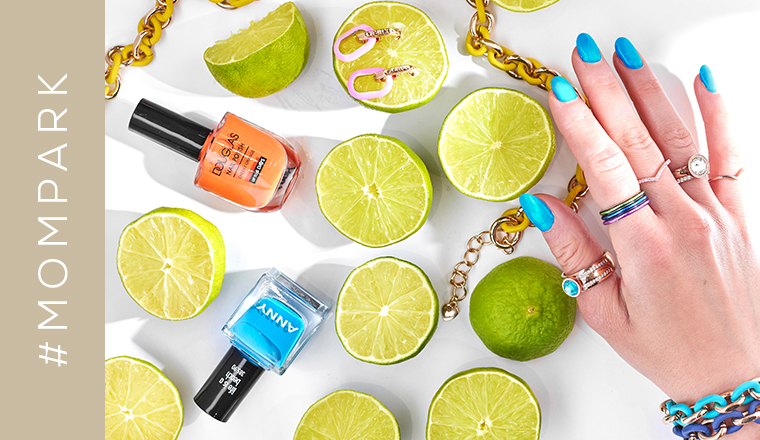 Do you know this year's nail trends? Summer brings a new colour to your life: try more attractive shades and experiment boldly, as this summer is all about adventures - makeup and nail polish are no exception, which you can lighten up with vibrant jewellery to complete the set.

Before applying any nail polish, you should also pay proper attention to hand care! At Yves Rocher, you can find a wide selection of eco-friendly cosmetics with natural nail care oil. You can't miss out on dm and Müller's stores when looking for proper nail care products or nail polish. And for natural cosmetics, visit the ADRIENNE FELLER store, where premium products are made from the noblest, purest, herbal active ingredients to give you what you really deserve. Their premium cosmetics are made only and exclusively from organic and natural ingredients.

This summer is dominated by striking colours and bold shades: nail polishes are no exception! Try out the palettes: you can radiate your trendy look to the world easily and cheerfully! How about a little glitter? Sparkling glitter varnishes available in rainbow colors will be a big hit this year! No wonder since this summer everything revolves around energy and vitality. Of course, those who want irresistible pastel colours will also find what they are looking for in the Douglas store, where a wide range of nail polishes await the customers!

After the varnishes, decorate yourself with jewellery! Visit the Silver Islands store, where you will find continuously updated collections, unique, high-quality watches and jewellery, including brands such as Swarovski or Thomas Sabo. And if you are looking for custom-made jewellery or precious stones, take a look at the Lukács Ékszer store, where they will make the piece of your dreams!

Don't hesitate to visit MOM Park where you can get high quality nail polishes in sparkling and colourful shades and beautiful jewellery!

Get to know everything that happens at MOM Park!