Elegance at the start of the new season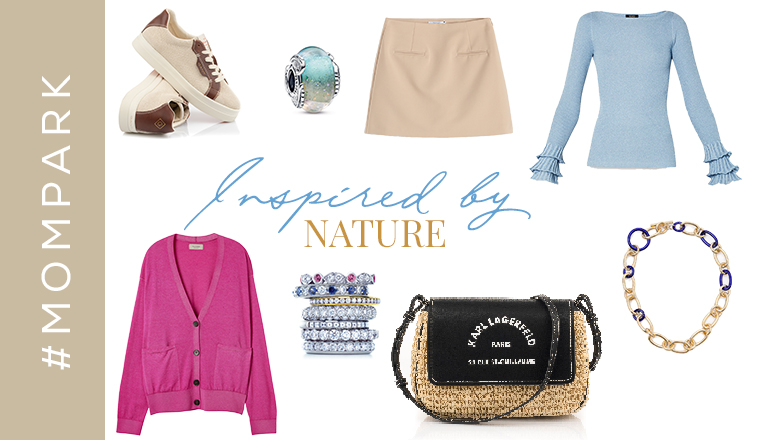 With the onset of autumn, the fashion world is changing, and stylists and designers are happy to draw inspiration from the colours of nature. In this article, we will take you on a tour of what to keep from the happy summer shades at the start of September and how to mix them with the earthy colours of the new season!
The autumn collections are now available in MOM Park stores. However, with the Indian summer yet to sink our summer sets into the depths of our wardrobes, this is a great opportunity to pair special pieces from both seasons according to our mood - and the weather, of course - to make our looks unique and impeccable for the transitional period.
You can even wear skirts at this time of year. Think soft shades of brown, beige, or drape. On the one hand, you can easily match the different elements, and on the other hand, we all know that you need to have a subdued piece that will offset the other bright colours in your outfit. Reserved is the place to look - not just skirts, but trousers in this colourway for when the weather turns cooler.
Find shoes to match: a minimalist sneaker from GANT is the perfect choice. Bring the earth tone wave of reddening leaves, but not too intrusive. Wear them for a walk in the city, a last excursion to Lake Balaton or a gastro festival.
Sticking to the drape line: we need a bag too! Classic black or soft cream is not a bad choice, but you should also consider Karl Lagerfeld's offer: with its braided textures, it combines a sense of naturalness with elegance.
But summer hasn't gone without a trace! Soft clouds, rippling waves - nature's shapes are also reflected in the cut of fashion dresses, allowing feminine lines to be more pronounced. With a Liu Jo top, you can achieve this effect with ease.
Of course, if the occasion or the mood strikes, you can also choose an outfit that draws inspiration from the last rays of summer. Feel free to opt for a bright floral or fruity jumpsuit: you will get a serene and bohemian feel, and the summer vibe will stay with you for a while. Elysées, United Colors of Benetton – they are the experts on fun patterns.
And if you are going to be a extravagantdresser, you shouldn't leave out the mauve. Vibrant but not ostentatious, it is cheerful but can also be worn as part of a smart casual outfit. Especially if you choose quality cashmere pieces like the ones you can find in Falconeri's shop.
As soon as you add a bright piece of jewellery to these amazing sets, you have the perfect early autumn look. Pandora and Lukács Ékszer have exclusive ranges for jewellery lovers, while Mohito also has a host of sparkling accessories to top off your look.
Find the perfect quality pieces at MOM Park!

Get to know everything that happens at MOM Park!