The invisible magic, or a light make-up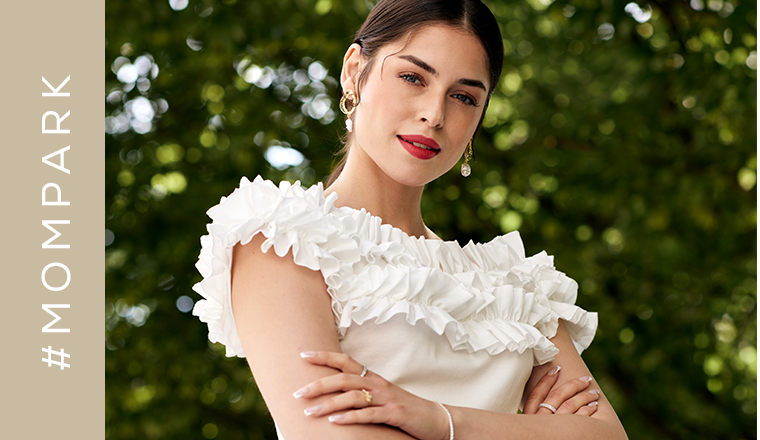 Few things make a woman more beautiful than a stylish look, and that includes the perfect hair and make-up. Autumn programmes call for a wide variety of outfits and hairstyles, but a subtle makeup looks great with anything. Follow us step-by-step to see how to style it and where to find the best accessories!
Whether it is a wedding, a jazz or gastro picnic, or a wine tasting, there is no need to overdo it on the makeup front to keep our autumn glow. The wonder of nude makeup is that it is almost invisible: it uses our own personal colours to bring out our natural beauty.
Step one: foundation. With Bobbi Brown's premium products, you are guaranteed to find a shade that matches your skin tone. It is worth taking the time to find the right shade, because if you under- or over-apply, you can say that natural look a goodbye. Don't forget to blend thoroughly: the aim is to cover up any minor imperfections and differences in your skin, not to apply a completely new base.
Next comes the eye and eye area. Here, too, it is best not to compromise on product choice, as it should be long-lasting and natural. Use a good quality mascara, for example from Douglas or Müller, to avoid clumping and to give your lashes volume and hold. Use a brow pencil in the same colour as your brows to highlight their natural line, and a brow comb to give them the right shape and form. Use a soft eyeshadow a shade or two darker than your skin tone, and an eyeliner pencil instead of a tattoo line.
And we have come to the blush. Don't experiment with very bright colours here either, stick to shades a little darker than your skin tone, a little redder – dm has them on the shelves and they can help you achieve a blushing effect. As a finishing touch, we can use a light highlighter or bronzer to highlight and brighten the natural beauty of our face. Yves Rocher - if you need to sweep.
Stick to nude lipstick colours, which are not obvious but still accentuate and visually enhance the lips. But if you do want to go a bit bolder with your makeup, feel free to go for a bright red shade for a seductive look.
Come to MOM Park, discover Bobbi Brown, Müller, Douglas, dm and Yves Rocher and, of course, glow in autumn!

Get to know everything that happens at MOM Park!