Fashion and relaxation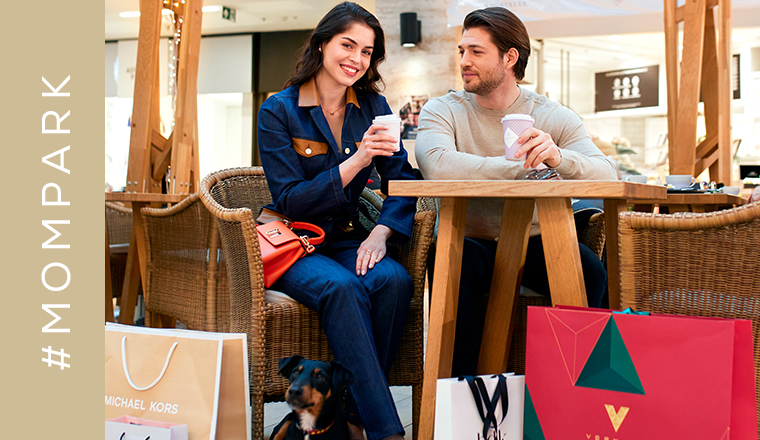 Enjoy the transitional season, get the season's outfits and unwind at MOM Park. With cheerful colours, elegance and style, here are some ideas on how to make the most of this time of year.
Our shopping centre is always up to date with the latest trends of the season, and collections from our premium fashion brands offer us all a new opportunity to inject some exciting colour into our wardrobes. Ladies first: let's find out what MOM Park holds for them!
Gant has reimagined the classic jeans and in the spirit of "jean on jeans", has surprised the public with a truly classy trouser and shirt pair that can be a great set for an afternoon coffee, a walk in the park, or even a perfect fit for office meetings. For a more upscale event, we suggest a more elegant outfit: a subtle Karl Lagerfeld skirt or a brightly coloured Michael Kors dress could be perfect for a cocktail party, date night or birthday party.
Furla will help you find the ideal accessory: its bags range from elegant to casual, in all styles and sizes. Salamander is just as versatile, with minimalist sneakers, high heels and comfortable sandals.
Once you have the perfect outfit, you may also choose accessories of good quality to go with it! It is worth a visit to Pandora, as their jewellery is available in countless variations, a charming bracelet or a necklace with a cute pendant can be a good choice. As is Optic World: they have a collection of countless global brands ready for the early summer season.
Of course, MOM Park's fashion stores have also thought of the gentlemen - the style is based on carefully selected pieces, carefully paired colours and accessories that can be confidently combined again and again. For example, a Gant shirt that can be worn with a classic pair of blue jeans, black chino trousers or with suit trousers; or sweaters from 4_skandinavia and jackets from Helly Hansen that can be a useful companion for a light patio cake and a pleasant outing.
But MOM Park is not just about fashion: our shopping centre is also the perfect place to relax, and your pets are welcome too. In our cafés, you and your partner can enjoy a delicious cappuccino and a slice of cake!
Get to know everything that happens at MOM Park!