GET THAT UNIQUE LOOK WITH SPECIAL ACCESSORIES!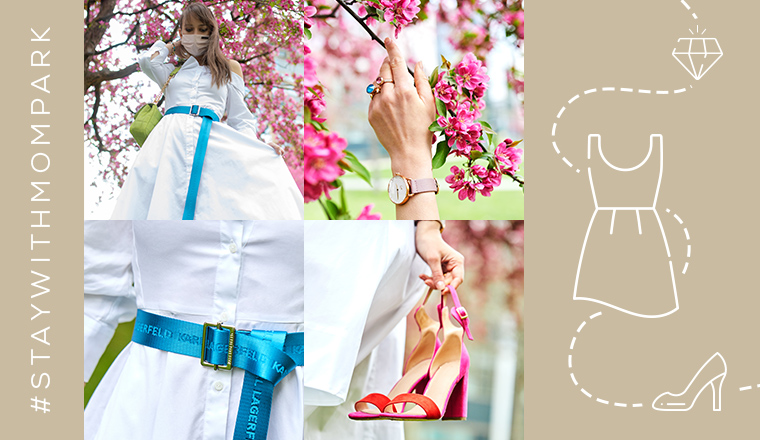 Adding a little plus to your look is always a good idea. Feel free to check out these styling tips on how to rock your favorite fashion accessory. Here, we talk about cool and feminine necklaces, stylish bags, cute shoes and remarkable earrings to also express your individuality. But how? We will show you!
Make any of your looks more eye-catching by wearing a modern fashion accessory. In addition, you can transform your style easily by just adding a small detail such as a piece of jewelry. We are sure that you have already experienced how just another scarf, a different style of shoes or bag can make your look different and unique. Accessories play an important role in your dress - therefore they are worth paying attention to!
Look for unusual solutions like exciting pairings or flashy pieces! Use colors boldly: you can shake up a more restrained toned base piece with a slightly stronger color! Take a look at the stores of 4_scandinavia, Oui&, Karl Lagerfeld, NUBU and Gant! It is your time to go crazy a little with your outfit and try something new: striking earrings, a longer necklace, a special belt or bag, you name it. You will find the perfect matches at Liu Jo, Michael Kors and Furla stores. The combination of different style pieces is also expressive: try a sneaker from Office Shoes, CCC, or Salamander, or a sportier bag for your classic outfit! The clever use of oversized and more fun pieces can be just as effective - check out the United Colors of Benetton, Reserved and H&M stores!
Get to know everything that happens at MOM Park!