HERE COMES THE SUN: PREPARE YOUR SKIN FOR THE SUMMER!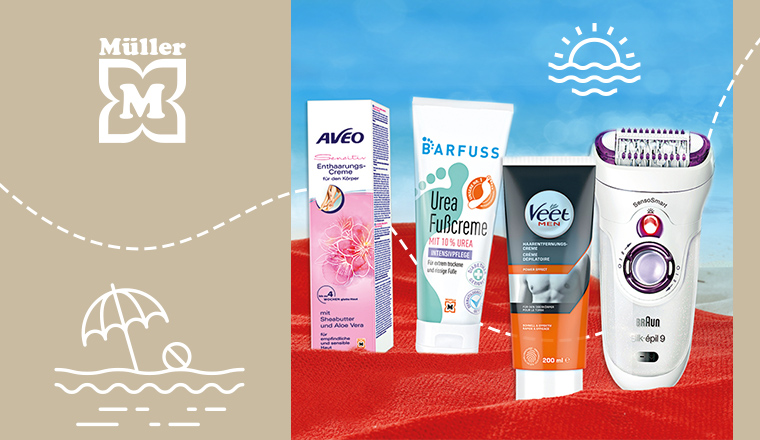 Soon it is time to come out of hibernation and spring into summer. It is a good idea to get some basic beauty products for it right now. Check out Müller and choose from their special offers!
You can start preparing for the strong summer sun in the nice spring time to get your skin used to the light and UV load step by step. Müller offers a 20% discount on sunscreens and creams, as well as insect repellent products from 6 to 19 May. Take care of the beauty of your feet too! You can find the Pilca or Aveo hair-removal wax strips and creams, all Veet products, razors and depilatories, and all foot care items with a 20% discount between 6 and 12 May. Have a pleasant - and safe - sunbathe!
Get to know everything that happens at MOM Park!