Impeccable outfits for the August season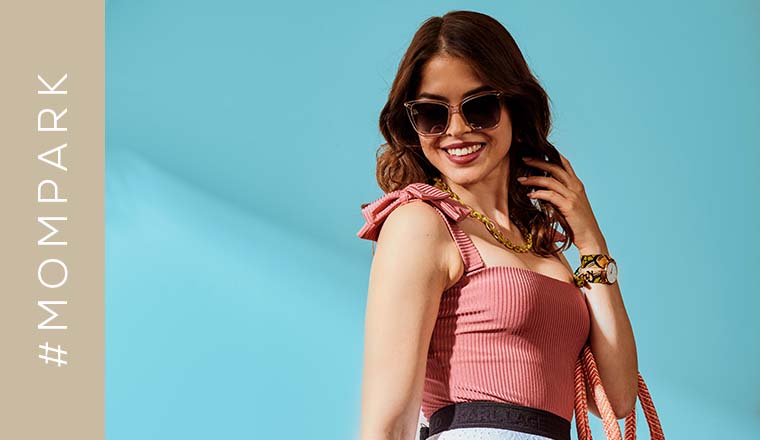 Are you planning an easy walk on the beach or just grab a coffee? Get the jewel of your outfit at MOM Park's Karl Lagerfeld store , complement it with shoes from Liu Jo or CCC, a loose top from Calzedonia, and for stylish accessories visit Silver Island and Optic World!
The elegant skirt gently billowing in the soft beach breeze is undoubtedly one of the characteristics of the summer atmosphere. But the same piece of clothing is perfect for a fun photo shoot in a green park during golden hour, or for a light, cheerful conversation on the terrace of an elegant cafe. At Karl Lagerfeld store in MOM Park, you're sure to find the piece that best suits your personality and taste, and that will elevate your look with an understated, stylish overall effect.
An outstanding style is given by a tasteful combination of different pieces: a top from Calzedonia that perfectly matches the skirt truly elevates the set, which goes well with a classic footwear from Liu Jo or CCC, and as a final step with a Silver Island jewel and a premium Optic World sunglasses you can crown your outfit.
And if you are looking for great hats or other accessories that can be perfectly paired with your nice outfit, then choose Reserved's store, where you can find everything for a truly flawless look!
Get to know everything that happens at MOM Park!