New, sensual, summer collection from MOHITO!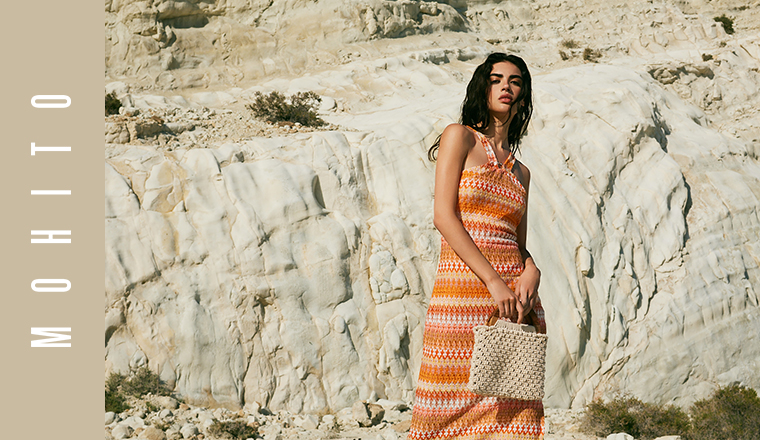 Feel the freedom of a Mediterranean vacation with MOHITO's new, feminine, and sensual Dreamy Days collection! Visit MOM Park to experience its bright orange, body-fitting, crochet pieces: now you can look beautiful on the beach too!
Get your latest holiday outfit at MOM Park's MOHITO store! In the Dreamy Days collection, the expressive colours of the garments are mixed with natural and delicate shades. Bright orange – this season's trendy tone – is the base colour of the two essential pieces in the collection: a body-fitting dress that leaves the shoulders free and a waist-enhancing dress. A novelty in the collection is the crocheted-like dress with a special neck solution suggesting that it's made by hand, but this is not the only bohemian-style piece.
The designers have now created a truly perfect set for chilling on the beach! Natural and breathable linen fabric is essential, especially in the embracing rays of the sun. This time, purity and naturalness came into focus along with the vibrant shades of summer.
If you're curious about more pieces from the Dreamy Days collection, try them out at the MOHITO store at MOM Park!
Get to know everything that happens at MOM Park!