November's favourite with 20% discount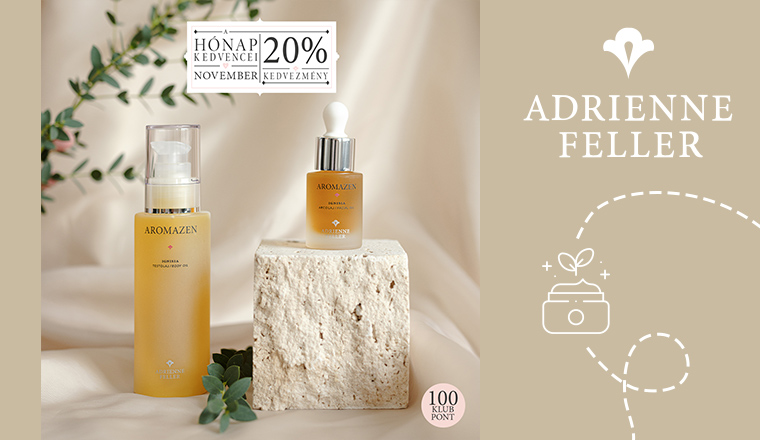 This month, you can purchase the facial firming, cell renewal, anti-wrinkle Ignisia face oil and the circulatory enhancer, softening, cell regenerating Ignisia Body Oil with 20% discount at the Adrienne Feller Store.
If you want to refresh and regenerate your skin on winter days, when your body and soul need a little warmth, then Ignisia face oil and body oil are the perfect choice. Pamper yourself with the fiery power of nature to make your skin full of life and resilient again! If you spend over HUF 20,000 or HUF 30,000 during the Christmas period, your gift is a small or large Adrienne Feller cosmetic bag.
Get to know everything that happens at MOM Park!