Our late Summer beauty tips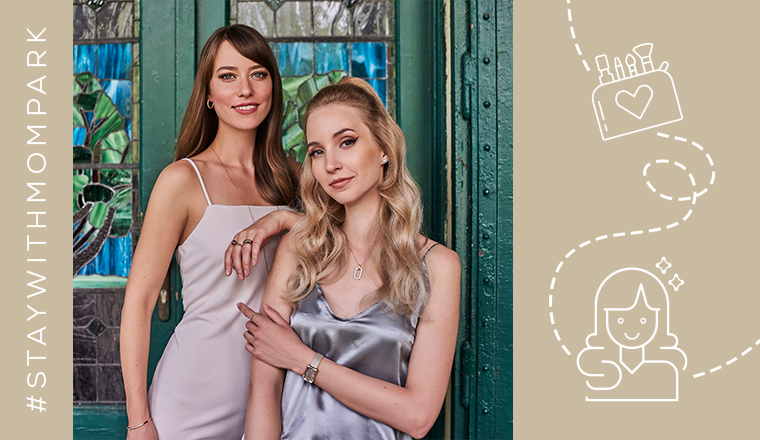 Fortunately, the sun is still shining, but you would better prepare for the chilly Autumn days. Let us check the beauty routine in between the two seasons.
This period is mostly about the regeneration and hydration, so the skin can regain its fullness. Hydration is the key for the cells to take, utilise, and retain the agents more actively and effectively. We suggest using rather thick creams and powerful formulas to maintain the regeneration of your skin. The premium selection of Adrienn Feller Store and the plant-based Yves Rocher products are the perfect choice for these.
However, the power of the sunshine is less strong, you cannot forget about UV protection even in the cities. The handiest solution is to choose a daily cream with SPF in it, like the products you can find on the selves of dm, Douglas and Miller.
Do not say goodbye to your favourite neon-coloured make-ups after you got back from holiday. You can still use vivid colours with sophistication. Choose one high colour and combine it with brownish tones and an elegant beige outfit.

The freshly sun-kissed skin is a perfect match with the shimmery textures, so do not be afraid of use shimmery body lotions or bronzer on your skin all through September. Bobbi Brown is ready to offer you advice, premium skincare products, brushes, and accessories for a perfect September-look.
Neat hand skin and nails is a must for a fine look. The favourite colour of summers like fuchsia, vibrant, and poppy orange can be easily applied in your Autumn beauty routine. Beware of using too many accessories, beach-look might be a bit too much back in the city. Visit MOM Park to get the late summer must haves!
Get to know everything that happens at MOM Park!