Outfit = matchy-matchy?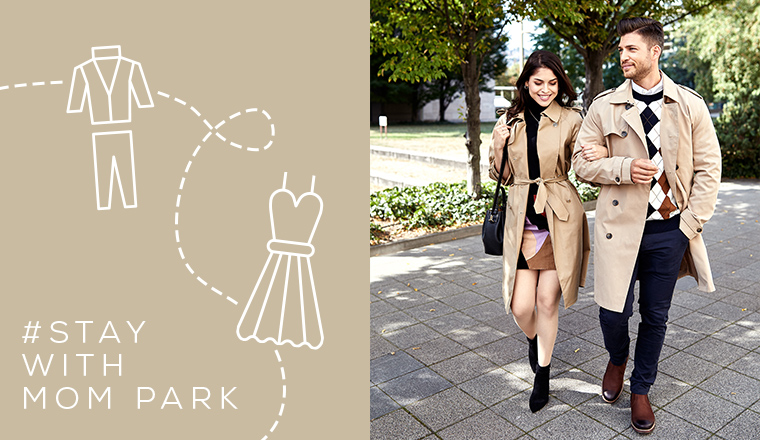 Is it embarrassing or cute to dress up in the same way if you are a couple? Here's some advice on how to make the end result lovely.
Twenty years ago at a music awards Britney Spears and Justin Timberlake appeared in jeans from head to toe, this style disaster banished matchy-matchy dressing from the fashion world for more than a decade. Then as usual it leaked back pretty slowly and today is one of the most upbeat trends combining two or more garments of exactly the same material, color or pattern. A double twist when a couple's outfit matches with each other, on the one hand is a cute expression of togetherness and on the other a real style parade.
It's not necessary to follow very complicated rules but there's two for the right end result. Light and dark colors must be combined, no more then three colors within two outfits this is how the contrasts prevail the best which also gives harmony and variety to the two sets. The start can be a light colored Liu Jo or Reserved balloon jacket on both sides, and a pretty skirt with a classic, simple turtleneck sweater. For men's shirts, sweaters and pants it's always worth visiting the store Gant and Griff. At ccc women and men both can choose from a range of shoes, Furla is for the bags that fits and Pandora will take care of the beautiful jewels.
Get to know everything that happens at MOM Park!