RENEWED E-CHARGING STATIONS IN OUR GARAGE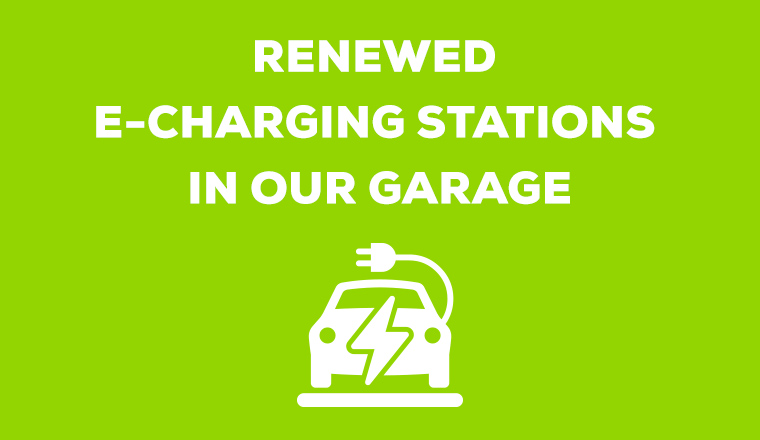 Environmental awareness is an important aspect for us, and we also support our customers in this! That is why we renovated and expanded our e-charging stations, the replacement of which was completed on 31st March. From this date, you can charge your car in our underground garage at even more points in a more up-to-date way (parking levels P1 and P2) via the drivE.ON APP.
Please note that the use of electric chargers will be subject to a fee after replacement. The charging fee does not differ from the generally applied fee, i.e. 49 HUF/kWh and 4 HUF/minute. For detailed instructions on charging with the application, look for the information posted at the charging station.
Thank you for choosing an environmentally conscious solution!
Get to know everything that happens at MOM Park!