THE SPECIAL SHOPPING DAYS DISCOUNTS ARE HERE!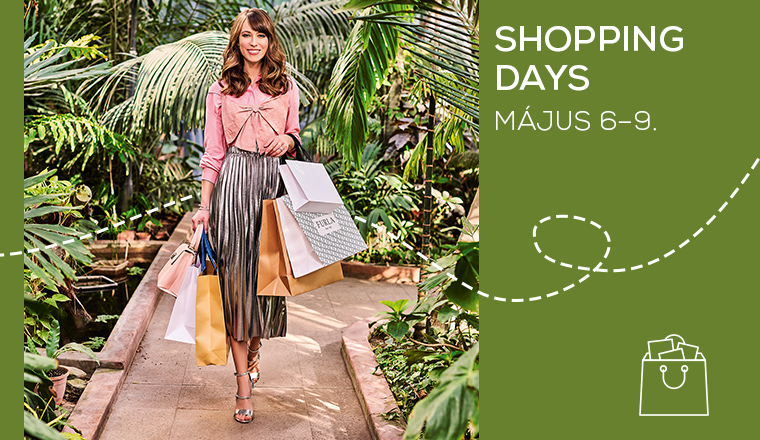 Enjoy our Shopping Days discounts and get the most stylish pieces of the season at MOM Park from 6th to 9th of May!
Shop with lower prices during the four-day Shopping Days! Find our coupon booklet at the MOM Park information desk or download it from our website and make the spring even more colorful and lovely with your newest pieces! During Shopping Days, parking in our underground garage is free for the first three hours of shopping
Get to know everything that happens at MOM Park!