RESTRICTIONS REMAIN IN FORCE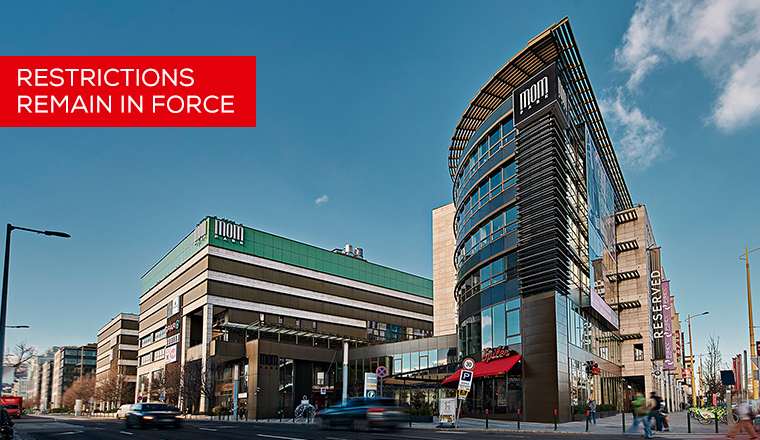 Due to the aggravation of the epidemic situation, the measures introduced from 8 March will certainly remain in force until 8 April, following another government decision. Accordingly, MOM Park stores will be closed.
Exceptions are the following:
· grocery stores
· other shops selling daily consumer goods (eg drugstores, perfume shops)
· national tobacco shops
· magazine shops, lottery shops
· pharmacies
· shops selling optical and optical equipment
· financial service providers
· postal and parcel service providers
· IT and communication equipment repair service providers
· vehicle service providers
· laundry and cleaning providers
· private health care providers
Restaurants with takeaway and home delivery options will further operate.
We will continue to monitor regulations and do our best to welcome our customers according to the highest hygiene standards. We make every effort to keep our visitors in MOM Park as safe as possible. We kindly ask our customers to help maintain this safety and to comply with the epidemic measures to protect themselves and others! Please, wear masks throughout the shopping center, keep the right (1,5 -2 m) distance so that everyone can continue to visit MOM Park safely!
We look forward to seeing you again in most of our stores hopefully after 8 April, in the meantime, please follow the precautions, take care of yourself and take care of each other!
Get to know everything that happens at MOM Park!