Special coffee experience at MOM Park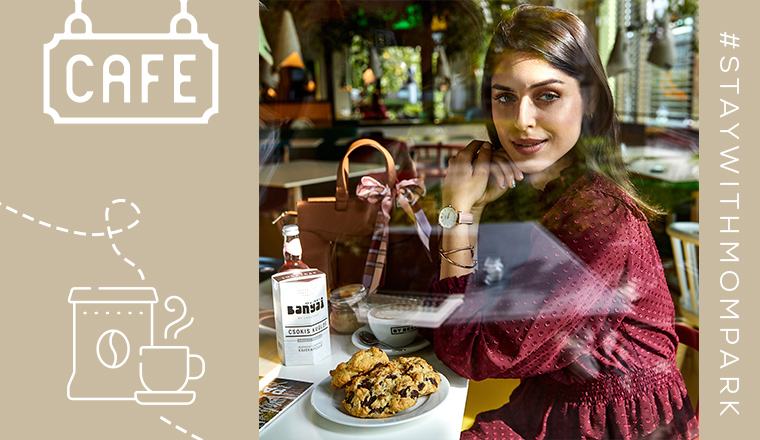 In the unpleasant, cold weather, a delicious, hot coffee is tastes better and better. At MOM Park you will also find real specialties: retreat yourself for a few quiet minutes with a striking, refreshing espresso or a soft, heart-warming latte!
Although there are more than 70 different varieties, only two species are grown, marketed and consumed widely around the world: robusta and arabica. The latter is more popular because it tastes rich in different aromas, less bitter and acidic than robusta. Due to its silky taste, it is typically used for soft roasting. Its caffeine content is relatively low, and due to its silkiness and soft flavors, it is an ideal ingredient for cappuccino and latte.
Robusta has a higher caffeine content, is less rich in taste, stronger, more acidic and bitter, so darker roasting is preferred. Ideal for making espresso, the taste is simply bitter, no aroma can be felt, unlike arabica, which makes it so special and varied, especially when roasted lightly, because roasting can also affect the taste and caffeine content.
Thanks to the handcraft coffee culture, you can drink real contemporary new wave coffee in two places in MOM Park. Bagatelle's own specialty coffee blend is put together for them by a Hungarian micro roaster, 42 Coffee Roaster. Quality, care and precision from the first step to the last - this is the characteristic blend of the high-quality arabica coffees from the three production areas.
Fruccola works with Bányai coffee, the result of five years of cooperation is the finer and more refined coffee. The manufacturer of Bányai coffees, the Lucky Cup micro-roasting workroom in Szekszárd, manages not only the roasting, but also the cultivation and on-site processing of coffee on László Bányai's farm, which is located in one of the best production areas in Costa Rica.
Get to know everything that happens at MOM Park!