Spring renewal!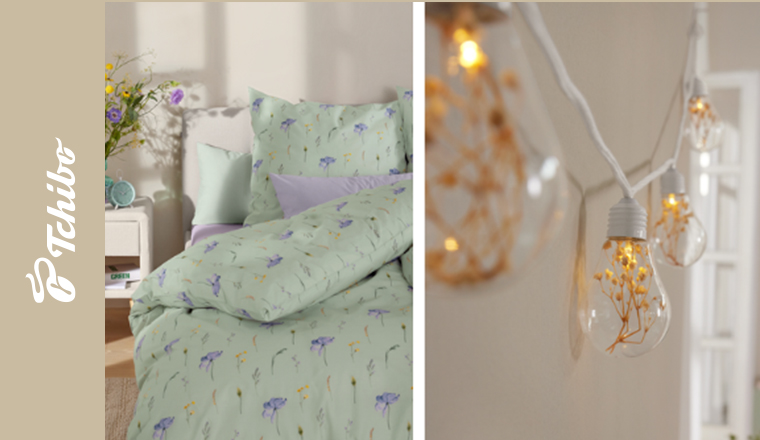 The new season will be here soon, and it's a great time to add some bright colours to your home. Tchibo has the right products to help you do it - all you need to do is use your imagination.
Let the new season come into your home!
Tchibo MOM Park's range of textiles and decorations this week in pastel shades, floral bed linen and other accessories can add a touch of cosiness to your home. Change your winter blankets and lend your rooms a shiny touch of colours! Let some serenity come in: the charming accessories from Tchibo are the perfect way to do so!
Get to know everything that happens at MOM Park!