Summer face care - of course, at a discount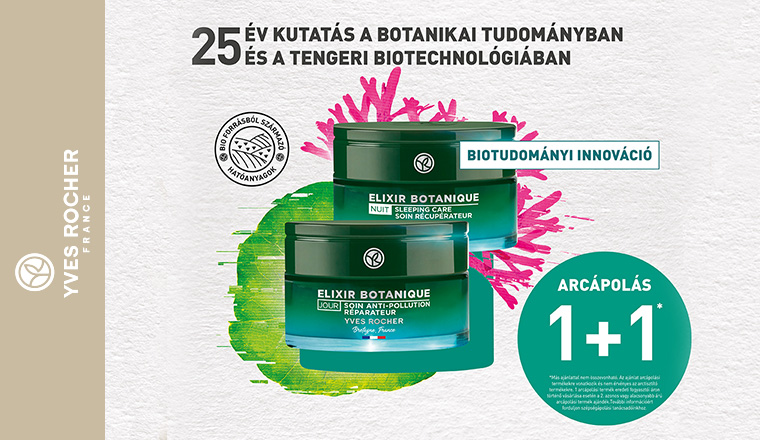 Our facial skin is certainly put to the test by the scorching sun and the hot breeze blowing on the beach. However, the solution can be found in the French Yves Rocher store in MOM Park: YR face creams made from organic ingredients will protect your skin from the elements of summer weather, and the second face care product is now available as a gift until August 21!
The rays of the sun can burn our faces, and the water in lakes, pools, and seas can also irritate our skin, not to mention the wind and the sudden heat. Yves Rocher facial creams were created after 25 years of botanical and marine biotechnology research, with only and exclusively organic ingredients, to ensure that your facial skin is always well-groomed and perfect, even when you're on vacation.
You can also get a pay-one-get-two deal at the Yves Rocher store in MOM Park: every second facial care product is now being given away as a gift until August 21. Don't pass up this opportunity to visit MOM Park and prepare your skin for the summer's events!
Get to know everything that happens at MOM Park!