Summer glam and sunglasses!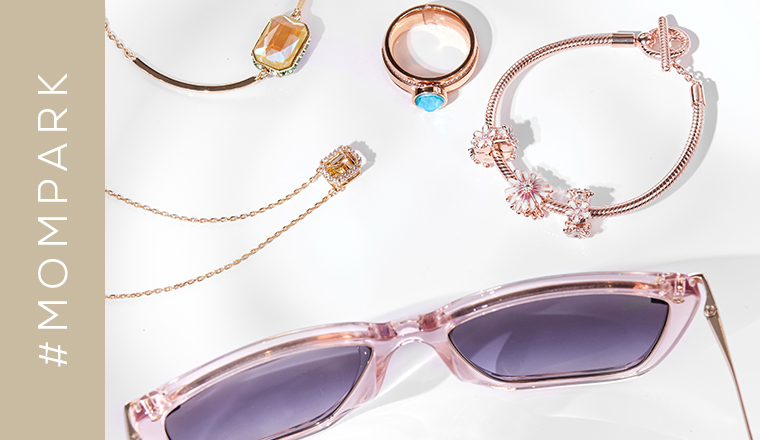 Have you found the sunglasses that match your style? And the jewellery that fits it? If not, visit MOM Park: expert help at Optic World and VisionExpress, fashion and style at Michael Kors, and patinated jewellery at Pandora, Silver Islands and Lukács Jewelry!
You can find the right sunglasses in MOM Park! Summer is here, protecting our eyes from UV rays is essential, and of course a little style doesn't hurt. At MOM Park Optic World and VisionExpress, you can get expert help and service in choosing the right sunglasses. If you're looking for high-fashion pieces, visit the Michael Kors store for exclusive styles. In addition to the stylish clothes of Reserved, you can also find colourful and characteristic sunglasses!
As many head shapes, so many styles and frames: some glasses fit better with certain characters. Owners of oval and heart-shaped faces are more fortunate, with virtually any frame type fitting to them - the oval has only one golden rule: the frame should always be a little wider than the widest part of the face.
The diamond-shaped face is matched by the oval and "cat's eye" goggles, the square by the "cat's eye" and the more characteristic ornate frames, and finally the round shape by the narrow, square, or geometric shapes.
Choose summer jewellery that matches your sunglasses! You can find accessible luxury in the Pandora store: with the pieces found here, you can perfectly complement your summer set. At the Silver Islands store, you can choose from collections of branded pieces that are constantly renewed. If you want to make the jewellery of your dreams, choose Lukács Ékszer!
Don't hesitate, get your sunglasses and matching jewellery in one place at MOM Park!
Get to know everything that happens at MOM Park!