Taste the world with us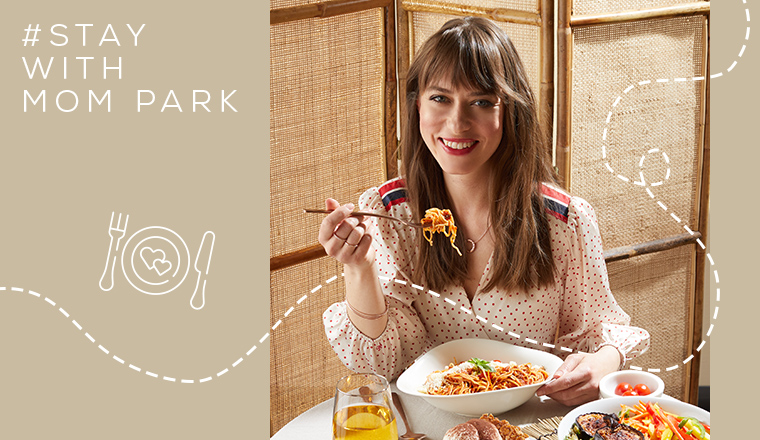 You do not have to go far to taste the flavors of the world: you can take an exciting gastro-trip in the restaurants of MOM Park. Visit us for a sensational culinary adventure!

Let's start from the east! Wasabi offers oriental - Japanese, Korean, Thai - gastronomic experiences like ramen, miso, teppanyaki, sushi makis, nigiri, kimchi, or bento boxes. Next stop: Europe. You can choose from gyros or falafel plates from Foodstock. TG Piccolino awaits lovers of Italian cuisine with tasty minestrone soup with grissini, pasta, fish dishes and pizzas. For a perfect finish you can choose panna cotta with berries and small fruit too! Vapiano also offers Mediterranean flavors: enjoy your favorite pasta, pizza or salad from the menu, and add your favorite pasticcini as a dessert! The master of Italian desserts is the Angelo patisserie, where you can choose from real Italian sweets such as Mimosa, profiterole, tiramisu, ricotta cake as a companion to a strong Italian espresso, of course.
Heading to the middle of Europe, try Paulaner's home-brewed beer with matching snacks and dishes such as knuckle, calf's liver, Wiener schnitzel or charcoal-roasted meats. Bagatelle's bakery offers handmade pastries, including the popular Ardenner, and specialty coffee. The à table! bakery and confectionery awaits you with French delicacies. In addition to traditional pastries, you can find freshly made quiches, uniquely flavored croissants, bobines, eclairs.

The whole world is on your plate at the Spíler, where you can taste classic burgers, buffalo chicken wings, tacos, hummus, steaks or Wiener schnitzel. The Leroy Bistro offers reimagined domestic and international flavors, as well as charcoal-roasted meats, fried chicken liver and roast á la Brasov, among many goods. Discover the world of flavors with us, in the restaurants and patisseries of MOM Park!
Get to know everything that happens at MOM Park!