Refreshing tastes on your terrace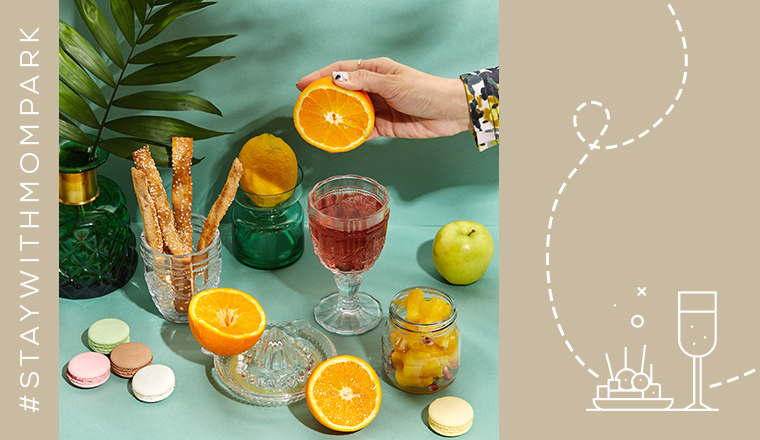 The weather is getting warmer day by day. So the best thing you can do is to sit out in the afternoon or in the evening with a refreshing fruit cocktail on the terrace or in the garden. Ingredients, DIY tips, supplements - read our cool ideas on summer drinks!

What better way to kick off the summer than delicious drinks made from fresh fruit?! They are mostly made with a citrus base - orange, grapefruit - with seasonal ingredients. These colorful, tasty and easy to make cocktails are perfect for weeknights on the balcony or a backyard BBQ! But a cool cocktail party does not start with drinks: create the right mood with decorative elements, comfortable garden furniture and lighting! Take a look at the shops at Tchibo and Butlers, where you will also find stylish glasses, cutlery, tablecloths and napkins.

Start the day with non-alcoholic, healthy fruit smoothies or restart your afternoon with them! Oranges, mangoes, bananas, beets, seasonal fruits like strawberries or blueberries, or even spinach can be placed in the blender. You can use honey as a sweetener, or you can spice up the flavors with a little cinnamon. Extra healthy tip: you can make banana and mango-based smoothies with natural yogurt, and you can also add oatmeal or chia seeds for an extremely high calcium content. Feel free to experiment: you will find everything you need in the SPAR!

If you enjoy trying new mixed drinks and you are looking for something that says, "summer" and will quench your thirst, check out these summer cocktail ideas! Choose a good fruit cocktail recipe for the evening! Our tip: the point here is on the high-quality ingredients. Here you will mix mainly juices and various alcohols. Find delightful ingredients for cocktails - like champagne and prosecco - from the Bortársaság wine shop and Anita Delicate! In addition to fruity cocktails, there is also a little tip: Bagatelle offers special macarons and salty sticks for snacks.

We cannot imagine summer without lemonade, which is also the most delicious when you make it with fresh ingredients. Boil the lemon and other fruits, including raspberries, with sugar and then strain. Simple as that, now you have your own syrup! You can make a glass of fresh lemonade at any time later.

Do not spend the summer drinking a boring cocktail when you could be trying one of these summertime drinks. Try something new, and maybe you will find a new drink you love.
Get to know everything that happens at MOM Park!