Discover the new tastes of à table!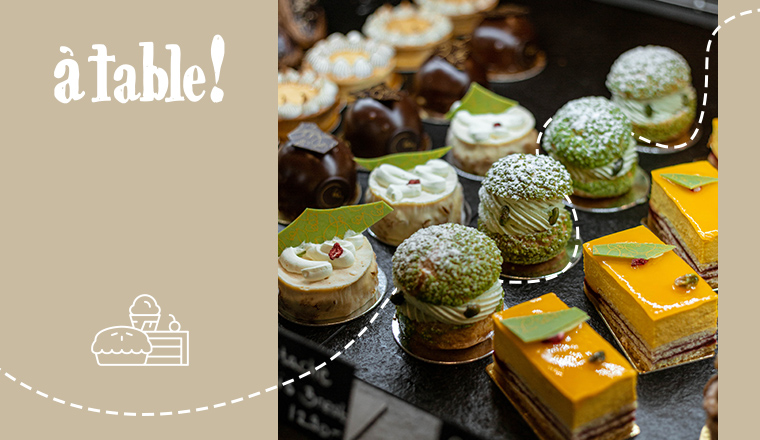 The à table! French bakery and confectionery, in addition to traditional French pastries, is constantly offering new specialities to its guests. Taste the two latest, the Pistache Paris Brest and the Chocolate Léger!

Based on the noblest traditions of French bakeries and confectioneries, à table! in addition to their usual selection - baguettes, croissants, pain normand, bobines, tartes - they are constantly expanding their offer. It is time for you to taste the fresh goods! Pistache Paris Brest is a traditional choux pastry stuffed with Sicilian pistachio cream, toasted pistachios and cherry jam. Chocolate Léger is made on a cocoa sponge cake base with a crispy layer of cocoa topped with fresh pineapple-banana jam with Valrhona dark chocolate mousse. Try the à table!'s offers in person! Bon appétit!
Get to know everything that happens at MOM Park!