Special flavors on a conveyor belt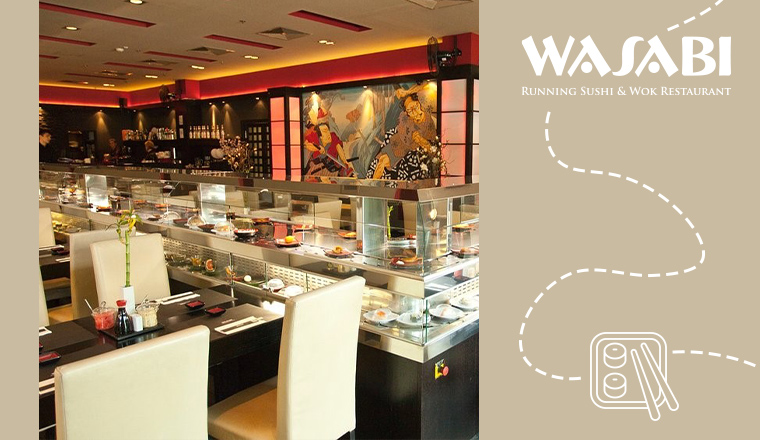 More than 100 kinds of Far Eastern and fusion Asian specialties are waiting for you to choose from unlimited, for a fixed price at the Wasabi Running Sushi & Wok!

You will find Japanese, Thai, Korean and fusion specialties on Wasabi Running Sushi & Wok double-decker, hot and cold sushi train. All you can eat, meaning you can choose from soups, main courses, seafood sushi, pasta, rice dishes and desserts at an unlimited and fixed price.

What is your favorite from Wasabi's offer? You can pick up and taste any of the double-decker trains of running sushi & wok! As an appetizer, take an edamame, then continue with sushi. Try the salmon nigiri, crab maki roll, Japanese omelette, i.e. tamago maki, then continue with beef stew, karaage, coconut green mussels, grilled squid, kimchi bokkeum, japanese curry, pad thai and kabi. As a dessert, the traditional mochi, chocolate spring rolls, almond cottage cheese balls, but also matcha tea cheesecake are great choices. If you happen to come when the running sushi is not available, the dishes selected through your tablet will be brought to your table.

Wasabi is an excellent place for family, friends and business lunches, which also has a terrace with a special atmosphere, so you can enjoy your favorite Wasabi dishes even outdoors!
Get to know everything that happens at MOM Park!