THE COLOR TREND THAT WILL RULE 2021: PINK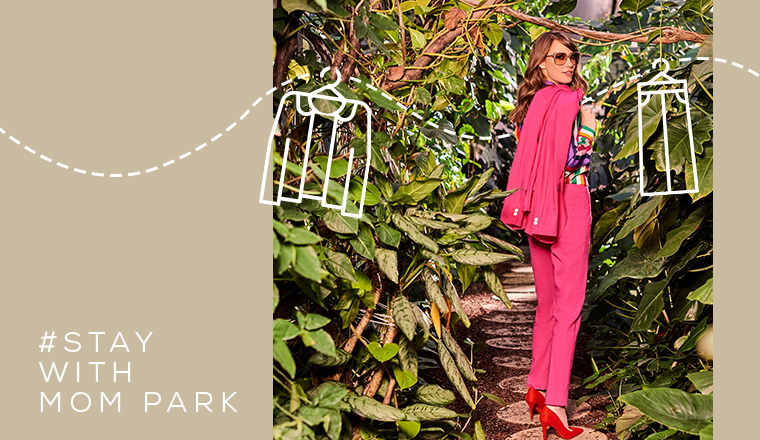 The one color is going to take over your wardrobe this spring: PINK. It can be a tricky color when it comes to combining. But no worries, we are here to help you! Keep reading and find out how to add a much-needed and trendy color pop to your wardrobe!
Too feminine or even girly? Does it make a strong impact? Is it difficult to combine with other colors? Is it impossible to find a matching accessory for it? You may have a lot of questions about pink, but one thing is for sure: you cannot overlook it. The big fashion houses surely did not and bravely pulled out the pink last year. Let's look at how bright pink is reimagined for spring 2021, how can we all get on board and give this trend a try?
Hot pink popped up on the 2020 runways. Then it was picked up by social media channels as well, and many celebrities started to wear some shades from baby pink to bright deep pink as a sweater, exciting pantsuit, sneakers, leather jackets. On top of that hairstyles, nails and home decorations have turned pink. For more inspiration check out the #colorpink hashtag on Instagram! And for pieces in pink or other strong shades, go to H&M, GANT Woman, GANT Man, Gerry Weber, Karl Lagerfeld, Liu Jo, Mohito, Reserved and United Colors of Benetton stores! Would you like to try on shoes in pink or in some bold shade? At CCC, Office Shoes or Salamander you will find what you need!
And what about the accessories? Socks, stockings, bags, buckles, hats, sunglasses and of course the masks are also available in pink. The otherwise restrained, elegant clothes, like black, white or gray, jeans, shirts – you can find them at NUBU and 4_skandinavia – are perfectly enhanced by a strikingly colored accessory, which gives the wearer an exciting, vibrant look. In the stores of Furla, Griff Collection and Michael Kors, you are sure to find the right color and shade! And if you are looking for lingerie in one of the shades of this color, check out the Intimissimi or Calzedonia store!
Chick pink and shiny gold? Yes of course! Pink may not only appear in a combination of muted colors. It goes well with gold accessories, chains, bags and shoes too! It can even be worn next to flaming red or deep blue. Note: In this case, the message of your outfit will be completely different. Those who choose bold color pairing everywhere get attention, radiate determination, self-confidence and creativity. That is a bold move, but it pays off!
Whether in pastel or strong shades, worn as an outfit or accessory, pink will uplift our look - and fits in perfectly with the sparkling spring vibe. Celebrate the new season in pink!
Get to know everything that happens at MOM Park!