The taste of spring!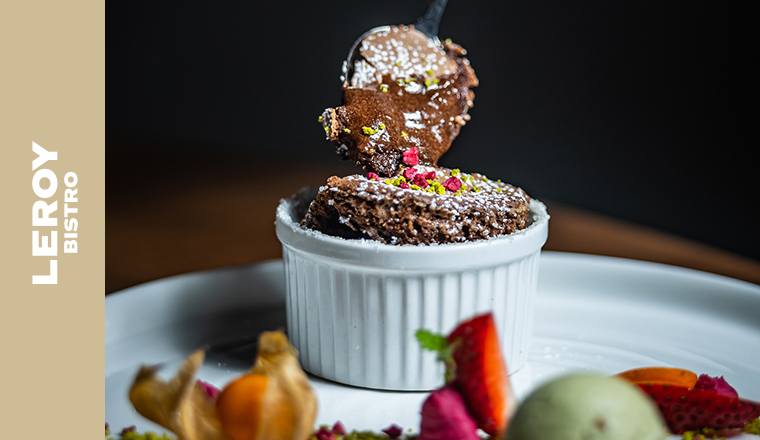 May has arrived - and that means one thing! Delicious dishes are being prepared, bottles are being opened, the mood is good. Don't hesitate: taste the fresh flavours of Leroy Bistro at MOM Park!
If you are looking for a modern environment, delicious food and fine wines, you have found it! Try two of their new main courses: if you fancy something light, we recommend the Caesar salad with garlic prawns, or if you would like to have a hearty meal, the salmon steak with spinach butter sauce and feta bulgur with sun-dried tomatoes is the perfect choice! And for dessert, don't miss the tempting chocolate soufflé with ruby chocolate and pistachio ice cream!
Leroy Bistro is waiting for you on the ground floor of MOM Park!
Get to know everything that happens at MOM Park!