The ultimate trend guide for fall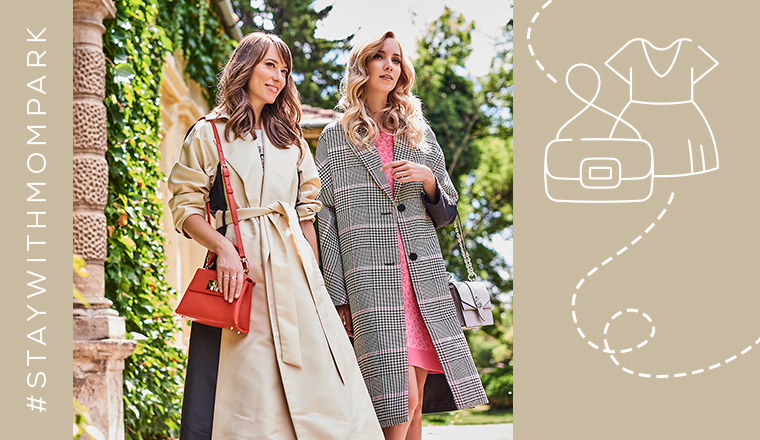 Fall is here and we could not be more excited to pack away the shorts and layer on those sweaters! We have gathered all the hot fashion news and infos for this season so that you can be prepared to enjoy the offerings of the fashion shops of MOM Park. Come to MOM Park and get everything you need to refresh your wardrobe!
In order not to get lost among the many trends, it is important to keep in mind that fashion not just about strict observation of rules, but also a very entertaining form of self-expression. The point is to find the right proportions: it may be just a tiny detail to match the last fashion trends, yet the overall picture will be stunning.
We just cannot get enough of these lovely autumn colors! And there are plenty of opportunities to use them! Lighter shades of brown, mandarin orange, khaki and green, fuchsia, purple, intense blue, the timeless dramatic red and powder pink give the wearer a wide selection. There are several hit pieces on offer in the fall: the blazer is still experiencing a renaissance. Our tip: it is as chic to defend against the cool with a bomber-style jacket as it is with a nicely tailored, classic jacket. The world of 70s signature tailoring is back in the season, and even the knit is heavily emphasized in the retro style. A cute vest, for example, is now essential.
No worries, you do not have to say goodbye to very trendy overalls and jumpsuits in this fall! But now they are made of high-quality materials such as wool or silk. With matching stockings and stylish accessories, your favourite onsie is an absolute fashion hit. If you really want to radiate elegance it is essential to wear a nice, thin belt with it, the effect can be enhanced with a chained mini bag. There is also a wide selection of fashionable shoes. The mule shoe, the "slippers" may be a little ahead of its rivals, but the loafer, ankle boots and of course the sneaker are also top trends, so even the platform versions.
Let's talk about patterns! The ones that dominate the season are all sorts of versions of the plaid, the paint splashes, and the big favorite of recent months, the floral pattern remains, with the difference that the background has turned dark. But that is not all! Autumn has a big, all-encompassing trend from shirts to sweaters to jackets: the oversize cut. But plenty of sleeves and trouser legs also often appears in the offerings of MOM Park's fast and high fashion stores.
Get to know everything that happens at MOM Park!