Two fantastic new flavors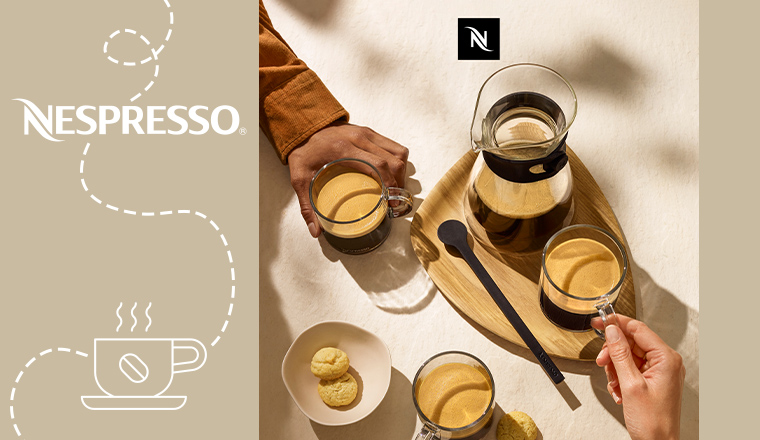 Taste two of Nespresso's seasonal novelties, a distinctive-tasting, aroma-rich blend, and a pampering, spicy blend inspired by pumpkin pie.

It offers the iconic flavors of the fall months in Nespresso's new seasonal Vertuo Pumpkin Spice Cake capsule. A wide variety of spicy notes - defined mainly by cloves, cinnamon, and cardamom - blend with the aroma of sweet pumpkin in this silky Arabica blend from Ethiopia, Central, and South Africa, which will be even sweeter and more velvety with a little milk. With this drink, even the saddest days are guaranteed to start cheerfully.

Vertuo Carafe Pour-Over Style Intense enriches our Nespresso moments with a new experience, making it a shareable, social experience. It is made for family events, gatherings of friends, for occasions when a cup of coffee is not enough - with one capsule, you can make 535 ml of coffee at the touch of a button. The drip coffees inspired this easy-to-enjoy blend made from Peruvian and Colombian Arabica beans, which instantly unfolds the roast and smoky flavors hidden beneath the rich crema layer. Create a new Nespresso ritual, discover the joy of sharing!
Get to know everything that happens at MOM Park!