Cake for hope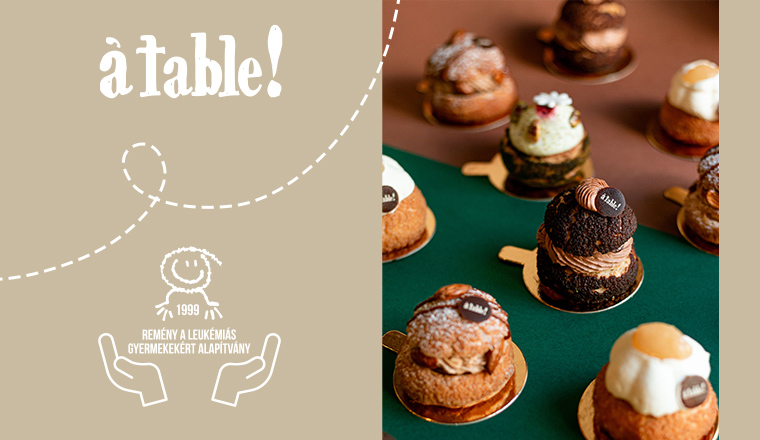 The french bakery, boulangerie-patisserie á table! celebrating its 10th birthday with an exclusive selection of pastries. After every box they sold they will donate 500 forints to the Hope for Childhood Leukemia Foundation.
For this occasion Árpád Szűcs pastry cook chef made a Paris Brest cake collection which is available between 2-30 November at à table. From the money they received the foundation buys a modern device for the South Pest Center Hospital Department of Pediatric Hematology and Stem Cell Transplantation, National Institute of Hematology and Infectious Diseases which requires one million forints. The device helps several small patients with leukemia to recover every year.
Get to know everything that happens at MOM Park!