Fresh spring makeup trends in MOM Park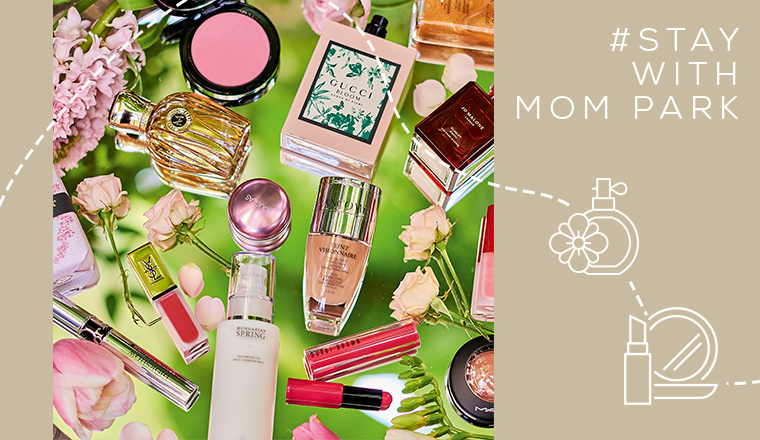 We are ready for spring looks to come back in full force! In this season it is time to have some fun again and dip into the fresh world of spring makeup colors and scents. Scroll on for all the ideas we have collected to get you started!
Whether it is daytime or casual makeup, the first step is always to properly prepare your facial skin. We love nothing more than a change of seasons, and when it comes to spring you need to rethink your routine a little bit. First, choose lighter, less greasy creams and also take care of adequate light protection, not only for your face but also for the neck and neckline! This period also brings a change in the field of makeup: we switched to lighter textured primers and softer toned colors. Let's see, what can not be left out from your handbag in this season!
Fresh make-up is the star of the season, so it is worth choosing a primer that balances minor skin imperfections and a good foundation which gives you that real "lit from within" look. Cream, gel or powder form, matte or radiant effect: the primer determines the mood of the finished makeup, so choose carefully! In the stores of Douglas, Müller and dm you will easily find a wide selection of makeup accessories.
In the case of the foundation which goes on the top of the primer, the most important aspect is your skin color: always choose a shade close to it! Spring makeup trend this year is also characterized by a return to the colors of nature: pastel shades and muted tones come to the fore. For evening makeup, smoky eyes and stronger, even metallic shades are the best. And the lips are especially emphasized, so you can use stronger colors - red, fuchsia, orange - in either matte or slightly shiny versions! The freshness of spring is also reflected in the restrained contouring and the use of soft, delicate transitions.
Check out the Bobbi Brown store and find makeup accessories to suit the season and the occasion: powder, lipstick, lip balm or eyeshadow palette! Yves Rocher offers natural ingredients, you can choose from a variety of mascaras that have an enriching, intense, long-lasting effect. For final touch, complete your look with a fresh, floral scent from the Le Parfum shop!
Visit MOM Park and get the best makeup accessories for the season!
Get to know everything that happens at MOM Park!