Perfect shape even in the new season!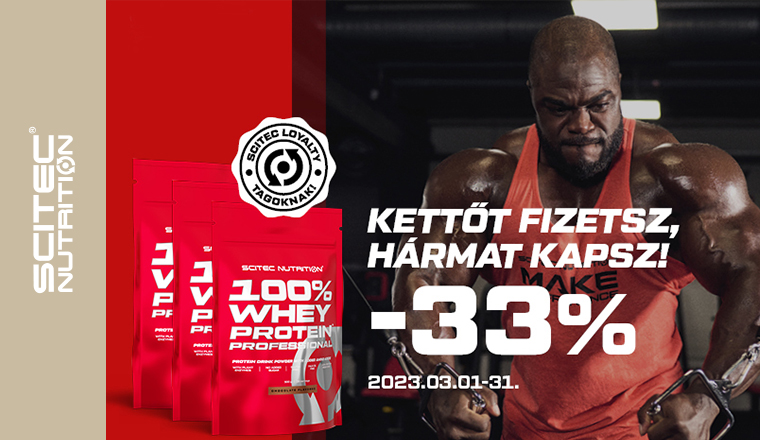 As the winter fades and temperatures rise, not only nature but also people's desire to move begins to awaken. Get ready for the good weather and get active - Scitec Nutrition can help!
The American nutritional supplement manufacturer has an exceptional offer for its customers: until 31 March, find the 100% Whey Protein Professional (500 g, 2+1) protein powder at Scitec Nutrition MOM Park for 19 470 HUF at an unbelievable price! Products may vary in packaging, color, flavor and size from what you see in the photo. 100% Whey Protein Professional in iced coffee flavour contains caffeine and is not recommended for children or pregnant women.
Calories burned are not sufficient for effective muscle building, nor is this product a substitute for a balanced, varied diet and healthy lifestyle! If you exercise regularly, one of the first steps you can take is to consume the right amount of protein. Why? Because digesting them releases amino acids into the bloodstream, helping to build muscle. Hurry, this offer is valid until 31 March 2023, while stocks last, and is only available to loyalty programme members!
Get to know everything that happens at MOM Park!